An exciting year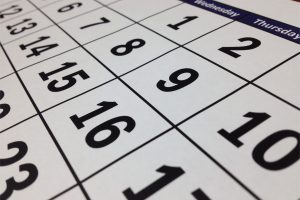 Meget er sket
The summer of 2019 will forever stand as a special year in the history of Funds Tower. It was the summer when the result of years of determined work was finally ready to be unveiled to the international financial markets. Additionally, it was the culmination of a singular year during which we put together the team to carry Funds Tower out into the world. 
People and proficiency
Funds Tower is built by finance people. Our expertise lies in managing wealth, and to make it grow through optimized investments. We take pride in knowing the precise limits of our proficiencies, thus keeping an eye on when it is time to acquire the contributions from other specialists. 
It was thus always clear to us that we would not be handling market access ourselves. Our search for the right partner in the regard led to the discovery of Jakob Krarup and his team at theView. This turned into a fertile collaboration developing a commercial strategy for Funds Tower, and near the end of 2018 theView became a partner and co-owner, as well as taking the reins of our commercial activities towards the market. 
Skills and technology
Concurrently with strategy development and planning, the year also saw us direct a certain amount of time towards meeting with interesting profiles, both within and outside our sector. We have made these meetings a priority, in part to engage in knowledge sharing and to assess our ideas against people with a variety of skill sets, related to the field - but also for the purpose of assembling a board of directors comprised of the right qualifications and personalities. 
Finally, it was also important to maintain a focus on Funds Tower's "engine room": The core of the project is a unique strategy but technology plays a decisive part in the application of it. This is fundamentally a digital business, and the strategy is expressed through an algorithm, which has to be reliable and capable of processing large amounts of data from exchanges all around the world. Therefore it has been a dedicated process this year to find and secure the technical expertise to spearhead our technology. We have been successful in doing so, and look forward to the time when we can officially present our CTO, who has also joined the ownership circle. 
These are just some of the things that have happened through what can only be called an awesome year!